REAL ESTATE & BUSINESS LAW
AWARD WINNING LEGAL SERVICES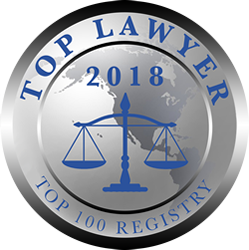 "We want to see everyone achieve their goals, and that's why we provide high-quality legal services to buyers, sellers, investors and landlords and tenants."
Real estate issues can be complicated and cause serious financial or other concerns. In certain instances it is important you have an attorney to guide you and/or protect your legal rights and real estate investment. If the need arises for aggressive attorney services, our law firm will rise to the occasion and work hard to secure a high settlement for you.
We understand that your time is valuable and a lot of it has most likely already been spent looking for the perfect property, so we will do what we can to find expedient solutions to your real estate needs so that you can move on to the next step in a timely manner. We want to see everyone achieve their goals, and that's why we provide high-quality legal services to buyers, sellers, investors, landlords, and tenants.

You can count on our law firm to uphold the highest standards of legal representation. Contact the Law Office of Mark H. Cibula today to schedule a time to discuss your options with an attorney who will expertly guide you through your real estate issues.