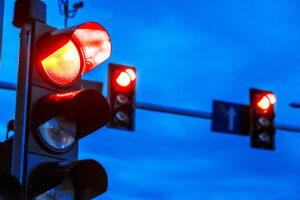 Retaining a red light ticket attorney is not always an easy decision, but is extremely beneficial in the long run. Cibula Law has an excellent reputation in Redding, CA with over 25 years of experience in personal injury litigation, criminal defense, real estate transactions and traffic violations.
Attorney Cibula has learned of the rights and remedies available to an accused party in red light ticket cases. Always be reminded that the burden of proof in such cases rests with the prosecutor and there are any number of factors that can be counted in favor of the accused party which may lead to an outright dismissal.
As a devoted citizen of Redding, attorney Cibula is well-versed in the local customs of the Court system, having handled hundreds of cases on behalf of citizens in Reading during his time in practice. Attorney Cibula maintains a diversified practice, routinely appears before the Court and stands up for clients' rights to the very end.
The benefit of retaining a red light ticket attorney in Redding CA such as Attorney Cibula is that your attorney will be committed to protecting and representing your interests. Attorney Cibula believes in personal consultations with his clients that include detailed explanations of all relevant laws, facts and circumstances to the client. This client-centered approach is unwavering and is the hallmark of Attorney Cibula's practice.
At the time a red light ticket is issued, the facts and circumstances that favor the accused are not always properly set forth on the ticket itself. This is where the skill and experience of Attorney Cibula comes into play. He understands that in such cases only one version of the facts has been recorded, and attorney Cibula fights to have your voice heard, affording you the most zealous defense under color of California law.
For these reasons, if you have received a red light ticket and are seeking to retain the finest red light ticket attorney in Redding CA, contact Attorney Cibula Law today to schedule your initial consultation and start on the road to a successful defense to your red light ticket.