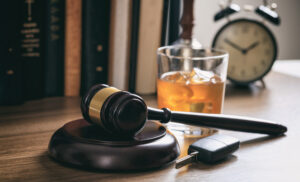 A DUI is a serious offense in California, and drivers are urged not to try to handle matters on their own. You should immediately contact an attorney who specializes in DUI law in California to assist you during this challenging time. Your attorney will have the experience to aptly represent you.
The law office of Cibula Law is located in Redding. Mr. Mark H. Cibula is a prominent DUI attorney in Redding, CA, and will work diligently to help you achieve the best outcome.
Using an experienced DUI attorney/lawyer in Redding, CA is the best defense you will need to fight the charges. Many clients do not realize that DUI charges can be successfully brought down to a lesser charge. Your DUI lawyer can effectively help you get the charges reduced in many cases.
This can prove to be highly beneficial for clients in a number of ways. It will help you to avoid some of the resulting penalties. For example, an attorney may likely be able to prevent the penalty of ignition interlock from occurring and other actions.
The Cibula DUI attorneys in Redding have facilitated numerous court cases in which the charges were dismissed. Of course, a dismissal of the charge is the ideal outcome. However, depending on the severity of the charges, it often does not play out that way in court. You need an attorney who knows the complex fundamentals of the DUI laws to represent you in the case and will fight the charges for you.
Mark H. Cibula comes from a family of attorneys. He is a third generation lawyer with many years of legal expertise to his credit. He is an experienced trial lawyer who has a proven track record of obtaining optimal results for his clients. As your DUI lawyer in Redding, CA, the goal is to help you retrieve your vehicle and keep your driver's license.
Anyone who is facing a court appearance for a DUI issue is likely to have feelings of trepidation about the matter. When you hire Cibula Law, they will be at your side to guide you with their premier level of legal expertise. You will have peace of mind knowing that you are working with a top DUI attorney in Redding, CA. Each client can be assured that they will be served with our high standards of excellence and integrity.
The Cibula Law firm serves clients in many neighboring communities of Reading, including Weaverville, Mt. Shasta, Red Bluff, and Shasta Lake. The firm is highly regarded in the industry and is known for our award-winning legal services. Each attorney is dedicated to their clients, and overall, the company is committed to providing personalized and responsive service.
Cibula Law is a full service law firm that is highly rated and has consistently received overwhelmingly positive reviews for their legal expertise and the results they achieve. In addition to DUI matters, Cibula Law also specializes in the practice of business transactions and personal injury law.