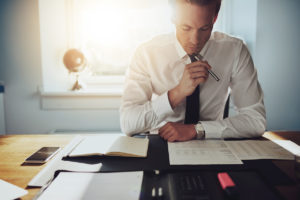 Facing criminal law charges in Red Bluff, CA is a serious situation even when you're defending against misdemeanor crimes. If you're not working with an experienced criminal defense lawyer, like Mark Cibula, you may be harming your defense in irreparable ways. Here are just a few reasons to ask an experienced criminal defense lawyer to help you.
Knowledge of the Law
While many people understand the basics of the law, they don't know the complexities that affect how crimes are prosecuted under those laws. A criminal defense lawyer will have a thorough understanding of local, county, state, and federal laws. This will be helpful in building a defense strategy, particularly in ensuring your rights haven't been violated.
Familiarity With the Criminal Justice System
An experienced criminal defense attorney will also be familiar with the criminal justice system that operates in Red Bluff. As they work daily with judges, prosecutors, and other criminal justice professionals, they will be familiar with those people handling the prosecution of your case. While a prosecutor may not be willing to negotiate directly with you, they will be open to offering a more favorable deal to your attorney.
Better Resources for Handling a Defense
Someone who helps clients defend against criminal charges will have resources that can benefit you. For example, they may have expert witnesses that they use regularly. Making use of those witnesses can help prove your innocence or establish mitigating factors that can favorably affect the outcome of your case. They will also have a better understanding of the tools law enforcement uses to gather evidence. This knowledge can be used to help you obtain a better outcome at your trial.
Skilled Negotiator
A good defense attorney has honed his communication skills through the years. They know how to talk to prosecutors to get the best possible deals for their clients. If the case does go to trial, those same skills can be used to appeal to a jury throughout the course of the trial. Your attorney will know how to present evidence and testimony in a way that will get the right response from a jury. In cases where there's little evidence to present, an acquittal may depend on whether or not the defense attorney's arguments were compelling enough.
Help You Get a Reduced Penalty
Many crimes are punishable by both fines and terms of imprisonment, so there are many ways you can benefit from a reduced punishment. Your lawyer will begin by negotiating with the prosecuting attorney in the hopes of getting the charges dismissed. If he can't get the prosecutor to dismiss the charges, he may be able to convince the prosecutor to reduce the charges. This means charging you with a lesser crime that carries a shorter term of imprisonment or a lower fine. This negotiating process helps many people serve less time in prison when an acquittal at trial wasn't likely.
People who hire their own criminal defense attorney obtain more favorable outcomes than those who rely on a public defender. Mark Cibula has the years of experience to help you defend against any criminal charges you're facing in Red Bluff, CA. He will work to obtain the best possible outcome in every case he handles.