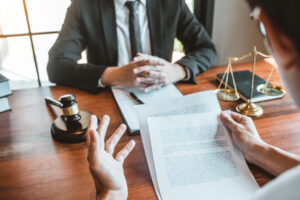 Dealing with DUI or "driving under the influence" charges can be pretty difficult for anyone. If you want to prove yourself and get your case going, then you shouldn't try to tackle things all by yourself. It is always wise to get professional assistance from a legal expert. If you want help from a DUI attorney/lawyer Redding, CA locals can endorse, then you should contact the professionals who work for the office of Mark H. Cibula. Mark Cibula is an attorney who has taken care of all kinds of DUI cases in the past. This professional can assist you with everything from business law to criminal defenses. If you want to collaborate with an expert who can teach you about personal injuries and similar topics, then you may consider contacting Mark Cibula and his team.
The Advantages of Working With a DUI Lawyer
Drunk driving without a doubt is a severe charge, which is why you should do everything in your capacity to get on the path to justice. It makes the most sense to work with a DUI lawyer who has a lot of in-depth experience. The advantages of hiring this kind of lawyer are more than abundant and meaningful.
Seasoned DUI lawyers are knowledgeable regarding all of the complexities of the expansive legal system. If you don't want to have to scratch your head in nonstop confusion, then hiring a lawyer can be a wise decision. DUI lawyers know how to take on courtrooms with all of the confidence in the world. They know all about the newest advancements in DUI regulations.
DUI lawyers may help you reduce your expenses with the passing of time, believe it or not. Don't assume that recruiting a DUI lawyer is actually a steep financial investment. If you get help from a capable lawyer, you may be able to score a speedier trial. You may not have to deal with the headaches of courtrooms as much. If you want to possibly slash your legal costs, then it can help you to explore the universe of DUI attorneys and all of their specialties.
If you get the guidance of a strong DUI lawyer, you may be able to receive a sentence that's nowhere near as harsh. If you do not want to have to spend as much time facing certain consequences, then the help of a DUI attorney may prove to be priceless for you.
Working with a DUI lawyer can provide you with the gift of superior peace of mind. If you don't want to have to deal with seemingly countless sleepless nights, then it can be a joy to be able to get counsel from a DUI attorney any time you need it. If you don't want to have to deal with a lot of guesswork, the assistance of a legal powerhouse can be a big deal. Contact the team at Mark H. Cibula's legal practice for a consultation.