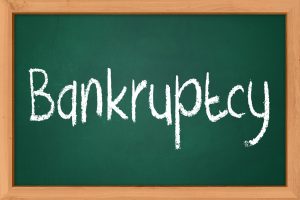 The medical bills for a serious or long-lasting injury can quickly send you to the brink of bankruptcy. Before you file for bankruptcy, you need to know how it's going to affect your personal injury claim. Your ability to claim the proceeds from a settlement depend on how you file.
Your Claim
If you're considering filing bankruptcy, it's important to bring this to the attention of your personal injury attorney. For one, your attorney needs to know about anything that pertains to your case. And, with his help, you could win your personal injury claim, which could help you avoid bankruptcy altogether.
You will also need to inform your bankruptcy lawyer that you are in the middle of a personal injury claim. All assets need to be disclosed in a bankruptcy case and failure to do so could result in criminal charges against you for bankruptcy fraud. However, if your bankruptcy lawyer knows about it, he may be able to help you obtain exemptions that protect your personal injury settlement or at least part of it.
Chapter 7 Bankruptcy
A Chapter 7 bankruptcy wipes out all unsecured debts (credit card debts, personal loans, etc.) and nonexempt assets and starts you over with a clean slate. Types of property that are exempt from being taken are items that are "reasonably necessary" for living and working—things such as a car to get to and from work, clothing, household goods and furnishings, tools used in your trade, public benefits (such as social security, unemployment, or public assistance), and a portion of equity in your home. Only individuals with few or no assets are allowed to file Chapter 7.
If you file Chapter 7 bankruptcy, your personal injury claim becomes the property of the bankruptcy trustee. Outside of exemptions obtained by your bankruptcy lawyer, the only exception would be a case involving a workman's compensation claim.
Chapter 13 Bankruptcy
Chapter 13 is a bankruptcy designed to reorganize debt for debtors who are capable of paying back at least some of their debt. Individuals who make too much money to qualify for Chapter 7 will be required to file Chapter 13. In this type of bankruptcy, you get to keep your property, but you will be given a three to five-year payment plan, in which you repay your debts to the bankruptcy trustee.
In a Chapter 13 bankruptcy, you will be allowed to pursue a personal injury lawsuit on your own. However, once you receive payment for damages, you will likely be required to increase the amount you're paying to your creditors through your repayment plan.
Bankruptcy should always be approached with care and only after consulting with both your personal injury attorney and bankruptcy attorney. You want to make sure you don't end up in worse financial shape than before.