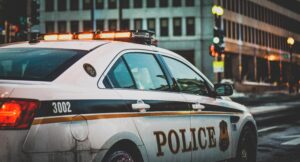 Being accused of a crime is a serious situation. Depending on the specific crime, you could end up facing huge penalties or jail time. Whether you are innocent or not, hiring a criminal lawyer in Redding, California will be necessary for getting a better outcome of your case. If you are unsure if hiring an attorney is the right choice for you, below are some benefits to consider.
What Is A Criminal Lawyer?
Criminal defense lawyers help defend entities, organizations and individuals that have been charged with crimes. The scope of their practice can include trials, bail bond hearings, plea bargains, appeals, revocation hearings and post-conviction remedies. When they take on a client, they will investigate the case, interview any witnesses, research laws regarding the crime and build a strong case strategy.
Expertise and Knowledge
The greatest benefit you will get from hiring a criminal lawyer is the experience and knowledge they have. Qualified criminal lawyers have been professionally educated and know the ins and outs of the criminal legal system. They will be able to build you a strong case. Reputable and trustworthy attorneys will be able to advise you on the possible outcome of your case. They will offer you guidance based on what they feel is in your best interest. They will review your case information and let you know if you should battle the charges in court or accept the plea deal from the prosecution
Protection Against Heavy Penalties
Another reason you need to hire a criminal lawyer is so they may protect your rights. Because qualified attorneys know the laws regarding your case, they can make sure you do not get taken advantage of by the court system and prosecution. Criminal attorneys with extensive experience in cases that relate to the criminal charges you are being faced with can offer you the best outcome for your case.
Save Time and Money
When you hire the help of a criminal defense attorney, you will ensure your case gets handled as quickly as possible. Experienced criminal attorneys can take immediate action on your case and mitigate the risks and consequences associated with it. Oftentimes, people charged with a crime think that hiring a criminal lawyer will be more expensive than handling the case alone. However, spending money on a good lawyer will be worth it in the long run because they can help get you the best possible sentencing for your particular case. This can ensure you get to keep your job and not lose any of your professional licenses.
Deep Understanding Of Criminal Law System
Criminal defense attorneys understand how the criminal justice system works. For most people, the legal system can be very confusing and complex. Experienced lawyers understand the intricate workings of the court system and will be able to guide you efficiently through the process based on your specific case.
They Have Relationships With Prosecutors
When you hire a reputable criminal lawyer, they will often have developed many relationships with prosecuting attorneys. Hiring an attorney that has experience and familiarity with the other side can help get you a better outcome of your case. A relationship can allow your attorney to negotiate a better plea deal or a more affordable bond.