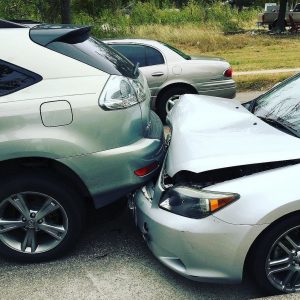 Car accidents happen to 6 million Americans every year. If you've been in a car crash, the road to recovery can be a long one. An accident can take a toll on your physical, emotional, and financial well-being. Even a minor fender-bender can be a traumatic experience. Besides the physical injuries that may have occurred, survivors may suffer from fear, anger, grief, depression, loss of appetite, weight fluctuations, sleep disturbances, or even full-blown post-traumatic stress disorder (PTSD). Here are some guidelines that can help you recover more quickly.
Don't Settle Your Claim Right Away
Injuries can take time to show up. When an accident happens, your body produces endorphins that mask pain and other symptoms. Because of that, you may not feel the pain of your injury right away. Hidden injuries—such as whiplash, concussions, osteoarthritis, or PTSD—may not show up until weeks, months, or even years later. It's wise to get an x-ray as soon as possible after an accident to detect internal injuries.
It's also wise to get legal assistance from a personal injury attorney. Insurance companies like to settle accident claims early and may pressure you to settle for much less than what it will cost you to treat your injuries. When you're dealing with all the overwhelming issues that confront you after a car crash, you don't want to deal with a financial crisis as well.
Take the Necessary Time Off Work
For a mild crash and injury, you may only need one or two days to recover. For more serious accidents and injuries, more time may be necessary. Resting and icing sore spots can substantially cut down your recovery time and lost work time. Some doctors say that patients who have returned to work right away, particularly on the same day, have added six or more months to their recovery time and have incurred thousands of dollars in additional medical expenses. In these kinds of situations, taking off work for one or two days may have allayed a lot of lost time and money.
On the other hand, some accident survivors have found that they recovered more quickly when they did return to work. At the least, it lessens the financial stress of uncompensated wages. Keep in mind that you can only claim wage loss compensation in a personal injury claim if you have a written directive from a doctor to take off work. Always follow your doctor's orders and communicate with your boss to make arrangements for your absence.
Talk to Someone About the Accident
If you're experiencing negative emotions or post-traumatic stress disorder from an accident, find someone you can talk to. Whether that person is a family member, a friend, or a counselor, you will recover much sooner if you can process your emotions. Allow them to be there for you. Family and friends can also get you involved in fun activities and can encourage you to take good care of yourself by eating well and getting healthy exercise.
In every area, your goal is to get well so that you can lead a normal life again. To completely recover, it's important to address every aspect of recovery—physical, emotional, and financial. A personal injury lawyer can help you resolve the financial repercussions from an accident injury while you focus on physical and emotional recovery.