Press Release
National Trial Lawyers Extends Membership Invitation
Redding, California, 2017 — The National Trial Lawyers: Top 100 Trial Lawyers invited Mark Cibula to join their exclusive membership base for the year of 2017. Membership is by invitation only and is only extended to 100 criminal defense lawyers in each state. The selection process is based on peer nominations and third-party research, a multi-phase method that ensures that only the best lawyers are chosen.
The team at National Trial Lawyers states, "Membership is extended only to the select few of the most qualified attorneys from each state or region who demonstrate superior qualifications of leadership, reputation, influence, stature and public profile measured by objective and uniformly applied standards in compliance with state bar and national Rule 4–7."
Mark Cibula accepted the NTL membership and now has exclusive access to networking opportunities, advocacy training, and high-quality educational programs. Additionally, he is now featured on The National Trial Lawyers' website, a top-level referral network that lands over 40,000 page views every month.
Thomas V. Girardi, the president of The National Trial Lawyers says, "Trial lawyers are like Olympic athletes. In every case, we are going for the 'gold'…To be part of this organization, you all have earned at least one gold and are probably on track to earn many more over the course of your career. NTL is proud to be part of those successes…"
An NTL member also commented that "the best in the profession are in this fine organization." It is indeed a perfect convergence of the best lawyers in the nation with an organization that is committed to promoting excellence in law.
Mark Cibula considers it an honor to be a part of this prestigious organization and believes it will be beneficial to his long-standing values of committed advocacy on behalf of his clients, as well as service to his community. This nomination only serves to further solidify his mission of providing skilled criminal defense services.
About Mark H. Cibula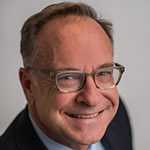 Mark Cibula is a skilled trial attorney with more than 25 years of experience in law, government, and court systems. He's handled all aspects of criminal defense cases, from initial investigations to successful appeals. With his help, many clients have been able to have their charges reduced or dropped.
Cibula has a long history of dedicated service to the local community, having served as mayor, city council member, chairman, president, and board of directors member of a number of community organizations. His educational and vocational history include a Juris Doctorate from the McGeorge School of Law, service as a United States Congressional Assistant, and two years as a chief law clerk for the United States Attorney.