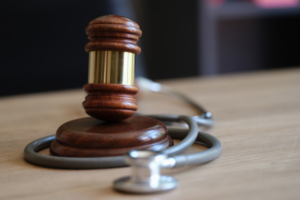 Accidents happen when we least expect them, often leaving us in a state of shock and confusion. In such situations, having a knowledgeable and experienced personal injury lawyer by your side can make all the difference. If you are in Redding, California and searching for a reliable legal expert to handle your personal injury claim, look no further than The Law Office of Mark Cibula.
Why You Need a Personal Injury Lawyer
When you've suffered injuries due to someone else's negligence, the legal process can be overwhelming. From medical bills piling up to dealing with insurance companies, it's easy to feel lost in the complexity of it all. This is where a dedicated Redding, CA personal injury lawyer like Mark Cibula comes to your rescue.
We understand the unique challenges that personal injury cases present. With years of experience serving the Redding community, we have the expertise required to navigate the legal system and ensure your rights are protected.
Personalized Attention to Your Case
Unlike larger firms, where clients might feel like just another case number, The Law Office of Mark Cibula takes pride in providing personalized attention to every client. As a reputable personal injury lawyer in Redding, CA, Mark Cibula ensures that your case receives the time and focus it deserves. We believe that understanding the specifics of your situation is crucial to building a strong case.
Navigating the Legal Complexity
Redding personal injury cases involve a thorough understanding of both local and state laws. Our team's in-depth knowledge and experience in the field allow us to guide you through the intricacies of the legal process. From gathering evidence to negotiating with insurance companies, we strive to achieve the best possible outcome for your case.
Committed to Your Best Interests
The goal of  Mark Cibula, is to prioritize your best interests. We recognize the physical, emotional, and financial toll that personal injuries can take on your life. By seeking compensation for medical expenses, lost wages, and pain and suffering, we aim to alleviate some of the burdens you're facing during this challenging time.
Accessible and Transparent Communication
Effective communication is the cornerstone of any successful attorney-client relationship. Our law office ensures that you're well-informed at every step of the legal process. You'll have a dedicated partner who will answer your questions, address your concerns, and provide regular updates on the progress of your case.
If you're in need of a Redding, CA personal injury lawyer who will fight passionately for your rights, The Law Office of Mark Cibula is here to serve you. With our personalized approach, legal expertise, and commitment to your well-being, we aim to provide the support and guidance you require during this challenging time. Visit our website to learn more about our services and take the first step towards securing the compensation you deserve.
Remember, when it comes to personal injury claims in Redding, California, Mark Cibula is your dedicated legal partner, ensuring your rights are protected and your voice is heard.