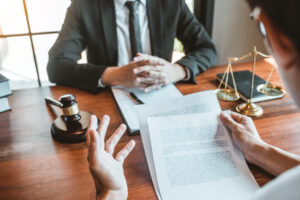 As a Top-rated attorney in Northern California for wildfire injury claims, I, Mark Cibula, am dedicated to providing exceptional legal representation to individuals who have suffered injuries as a result of devastating wildfires. The aftermath of a wildfire can be overwhelming, leaving victims with physical, emotional, and financial burdens. If you or your loved ones have been affected by a wildfire, I am here to help you navigate the legal complexities and seek the justice and compensation you deserve.
With extensive experience in handling wildfire injury claims, I have the expertise and knowledge necessary to effectively represent my clients. I have a proven track record of success in advocating for wildfire victims, and I am committed to providing compassionate and dedicated legal support throughout the entire process.
Here are some ways in which I can assist you as a wildfire injury attorney:
Legal Expertise: I possess a comprehensive understanding of the laws and regulations surrounding wildfire injury claims. I keep myself up to date with the evolving legal landscape, ensuring that my clients receive the most current and accurate legal advice and representation. My expertise allows me to navigate complex legal procedures and build strong cases on behalf of my clients.
Types of Wildfire Injuries: Wildfires can cause a wide range of injuries, both physical and psychological. I have experience in handling various types of wildfire injury claims, including burns, smoke inhalation, respiratory issues, property damage, emotional distress, and more. Regardless of the nature or severity of your injuries, I will diligently investigate your case, gather evidence, and build a compelling argument to support your claim for compensation.
Professionalism and Dedication: As a top-rated attorney, I am known for my professionalism, integrity, and dedication to my clients' best interests. I understand the challenges you face as a wildfire victim, and I am committed to providing personalized attention and support throughout the legal process. I will take the time to listen to your concerns, answer your questions, and develop a customized legal strategy tailored to your unique circumstances.
Pursuit of Compensation: My primary goal is to help you obtain the compensation you deserve for your wildfire injuries. I will work tirelessly to hold responsible parties accountable, whether it's utility companies, negligent property owners, or other entities that contributed to the wildfire. I will meticulously assess the damages you have suffered, including medical expenses, lost wages, property damage, pain and suffering, and more, to ensure that you receive fair and just compensation.
If you or your loved ones have been affected by a wildfire and suffered injuries as a result, I encourage you to take the first step toward seeking justice and obtaining the compensation you deserve. Contact me today for a consultation. Together, we can discuss the details of your case, explore your legal options, and chart a path forward. Don't wait—let me be your advocate in your wildfire injury claim.