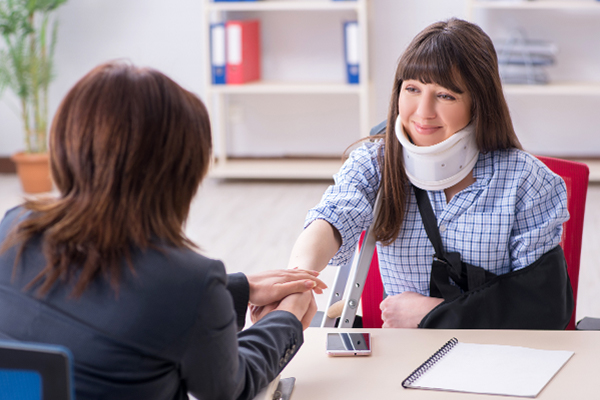 Suffering an injury can be devastating, especially when there are financial burdens involved. Common injuries are often from a variety of scenarios such as car accidents or accidents at work. However, a personal injury can also come from medical malpractice or a defective product.
Damages that can be seen immediately are easy to assess. However, some damages show up years after the event as in the case of brain injuries. An experienced personal injury attorney/lawyer in Redding, CA has the knowledge necessary to advocate for your well being and seek monetary compensation on your behalf.
The Role of a Personal Injury Lawyer
Attorneys who specialize in personal injuries deal with tort law. This covers all litigation for injuries due to negligence. The goal of a personal injury attorney is to receive monetary compensation for their client's present and future damages, as well as help, prevent future similar offenses.
Here are basic duties a personal injury attorney upholds with his/her clients:
Explanation of the law and your rights. Personal injury statutes vary according to the state. A personal injury attorney will familiarize you with the laws that will impact your case and explain your legal rights.

Provides legal advice. Your attorney will help you navigate through the complex world of legal procedures. They will interpret legal and medical terminology for you, help you organize a large amount of paperwork that results from legal cases, and will give you objective opinions to help your case successfully move along. A legal team is invaluable when you are faced with the personal stress of your life being temporarily up-side-down.
Represents you in court. Most cases are settled without having to go to trial. However, if the insurance company refuses to accept the claim, it may be necessary to file for a civil trial. Litigation is best handled by a legal professional. It requires full compliance with proper procedures, paperwork, and rules of evidence. Lawyers are prepared to carry out the case with ease.
There are many other functions a personal injury lawyer can assist you with such as:
Communicate and Negotiate with insurance companies.

Organize all your legal documentation.

Connects with medical providers.

Calculates present and future damages.

Conducts a thorough professional investigation.
Speak to a Personal Injury Attorney
It's best to seek an attorney when you need more explanation about your rights and state law. Even if your case seems minor, you'll be surprised to find out all you are missing working the case on your own.
Once you start working with a personal injury attorney in Redding, CA, they will determine how much time you have left to file a claim and how much fair compensation should be.
Most attorneys work on a contingency basis, which means you won't have to pay anything out-of-pocket for legal fees. All fees are collected only if your lawyer wins the case. It is at zero-risk to the client.
The Law Office of Mark H. Cibula is ready to speak to you about your case during a free consultation. We have a reputation for securing high settlements and providing aggressive representation. Experience how a highly skilled staff and top-quality counsel can make a difference in your settlement.