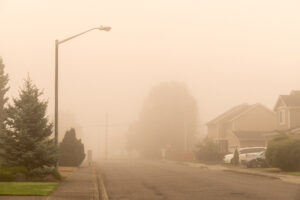 Wildfires can wreak havoc, causing extensive damage and leaving individuals with life-altering injuries. If you or your loved ones have experienced the devastating consequences of wildfire in Northern California, it's crucial to seek the guidance of a highly skilled and experienced legal professional specializing in wildfire injury claims. Enter Mark H. Cibula, Attorney at Law, your dedicated wildfire injury claims attorney in Northern California. With a deep understanding of the complexities involved, Mr. Cibula is here to provide you with professional and authoritative legal support, ensuring your rights are protected and fighting tirelessly to secure the compensation you deserve.
Understanding the Impact of Wildfires:
Wildfires can quickly spread, leaving a trail of destruction in their wake. Beyond the loss of homes and belongings, individuals may suffer severe physical and emotional injuries. These injuries can include burns, smoke inhalation, respiratory problems, trauma, and even fatalities. Navigating the complexities of a wildfire injury claim requires the expertise of an attorney who understands the unique challenges these cases present.
Meet Mark H Cibula, Attorney at Law:
Mark H Cibula is an experienced attorney specializing in personal injury claims, including those arising from wildfires. With a deep understanding of the legal nuances and complexities involved, he provides professional and authoritative representation to clients in Shasta, Trinity, Tehama, Siskiyou, Modoc, and Glenn counties. As a dedicated advocate, Mark H Cibula works tirelessly to ensure his clients' rights are protected and that they receive fair compensation for their losses.
Comprehensive Legal Support:
When dealing with wildfire injury claims, having a skilled attorney on your side can make a significant difference in the outcome of your case. Mark H Cibula offers comprehensive legal support, guiding clients through every step of the process. From the initial consultation to settlement negotiations or litigation, he provides personalized attention, working diligently to build a strong case on your behalf.
Proving Liability and Seeking Compensation:
Determining liability in wildfire injury cases can be complex. Mark H Cibula has a proven track record of identifying responsible parties, such as negligent utility companies, landowners, or entities with inadequate fire prevention measures. With a meticulous approach, he gathers evidence, interviews witnesses, and consults with experts to establish the cause of the wildfire and the negligence that led to injuries. Mark H Cibula will vigorously pursue compensation for medical expenses, pain and suffering, property damage, and other losses incurred as a result of the wildfire.
Supporting the Community:
As a committed member of the Northern California community, Mark H Cibula is dedicated to helping wildfire victims rebuild their lives. With compassion and professionalism, he strives to provide excellent legal representation while offering support and guidance during challenging times. By choosing Mark H Cibula as your wildfire injury claims attorney, you can have confidence in the knowledge that your case is in capable hands.
Contact Us
If you have suffered injuries in a wildfire in Shasta, Trinity, Tehama, Siskiyou, Modoc, or Glenn counties, seeking legal representation is crucial to protect your rights and pursue fair compensation. Mark H Cibula, Attorney at Law, specializes in wildfire injury claims and has the expertise to navigate the complexities of these cases. Visit cibulalaw.com to learn more about his services and schedule a consultation. Take the first step towards securing the justice and compensation you deserve for your wildfire-related injuries.