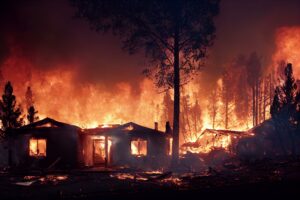 The aftermath of a wildfire can be devastating, leaving homeowners and property owners with immense losses. If you're in Northern California and have experienced property damage due to wildfires, you need the guidance of legal experts who understand the intricacies of wildfire property loss claims. The Law Office of Mark Cibula is your trusted partner in navigating the complexities of Northern California wildfire property loss cases.
Expertise in Northern California Wildfire Property Loss
In the wake of a wildfire, property owners face not only the physical devastation but also the complex legal processes associated with insurance claims and compensation. At The Law Office of Mark Cibula, we are your dedicated Northern California wildfire property loss legal experts. With a deep understanding of the region's unique challenges, we provide comprehensive legal support to help you recover what you've lost.
Navigating Insurance Claims
Dealing with insurance companies after a wildfire can be overwhelming, especially when you're dealing with the emotional toll of property loss. Our legal experts specialize in guiding Northern California residents through the intricacies of insurance claims. We work tirelessly to ensure you receive the maximum compensation possible for the damages you've sustained.
Comprehensive Legal Support
Wildfire property loss cases demand a nuanced approach, considering factors such as insurance policies, property appraisals, and local regulations. As your Northern California wildfire property loss legal experts, we offer comprehensive support tailored to your unique situation. From assessing the extent of your losses to negotiating with insurance adjusters, our experienced team is by your side every step of the way.
Local Insight, Personalized Attention
Being based in Northern California, we understand the specific challenges that wildfires pose to property owners in the region. Our legal experts are not only well-versed in the legal aspects but also possess local insight that can make a significant difference in your case. We provide personalized attention, ensuring your concerns are heard and your rights are protected.
Maximizing Your Compensation
The Law Office of Mark Cibula is committed to maximizing the compensation you deserve for your wildfire-related property losses. We meticulously evaluate your losses, including structural damage, personal belongings, and potential additional costs that may arise in the aftermath. Our goal is to help you rebuild and recover without unnecessary financial burden.
Accessible Legal Guidance
Amid the chaos that follows a wildfire, having accessible legal guidance is crucial. Our Northern California wildfire property loss legal experts are here to answer your questions, alleviate your concerns, and provide clear, transparent communication throughout the process. We understand the urgency of your situation and are dedicated to providing the support you need.
When faced with the aftermath of a wildfire in Northern California, having the right legal experts by your side can make all the difference. The Law Office of Mark Cibula is your partner in navigating the complex landscape of wildfire property loss claims. With our deep understanding of the region, personalized attention, and commitment to securing your rightful compensation, we stand as your trusted advocates during this challenging time.